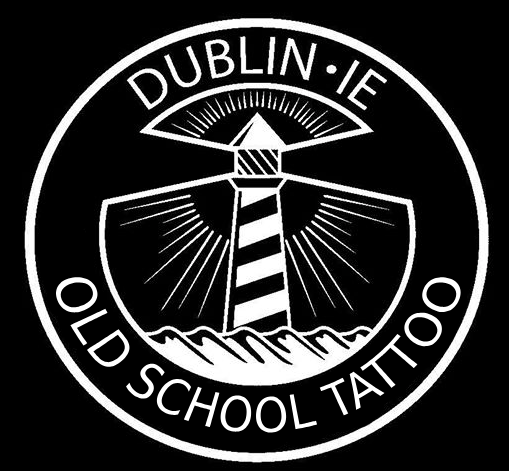 Old School Tattoo
182-184 Parnell St, Dublin, D01 P7E8, Ireland
Tel: (01)8720044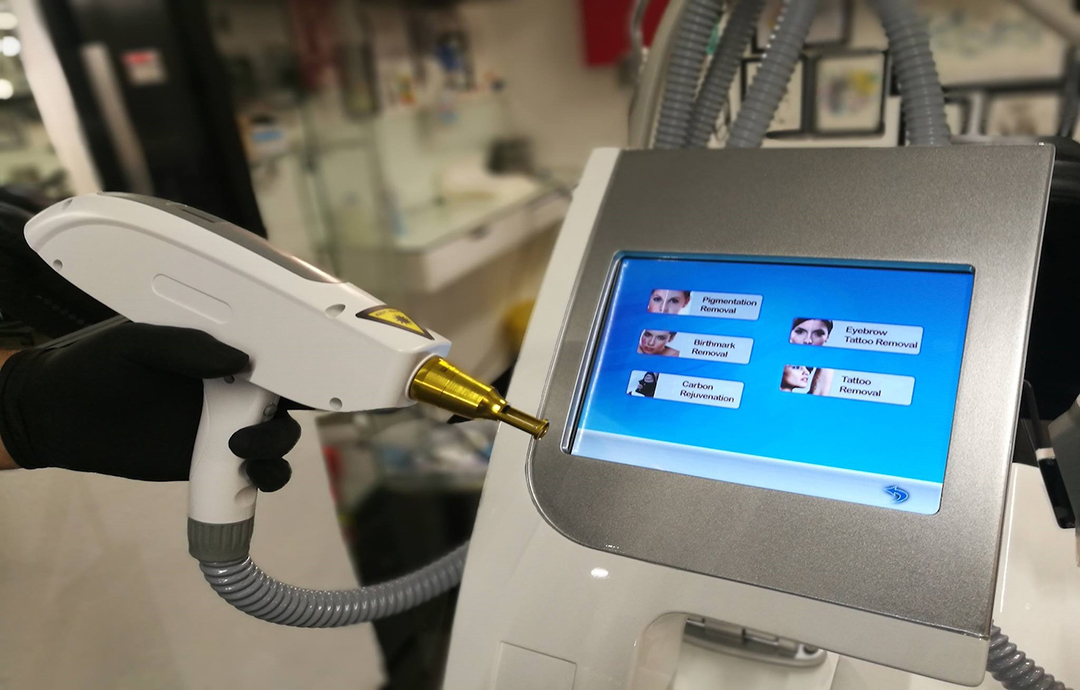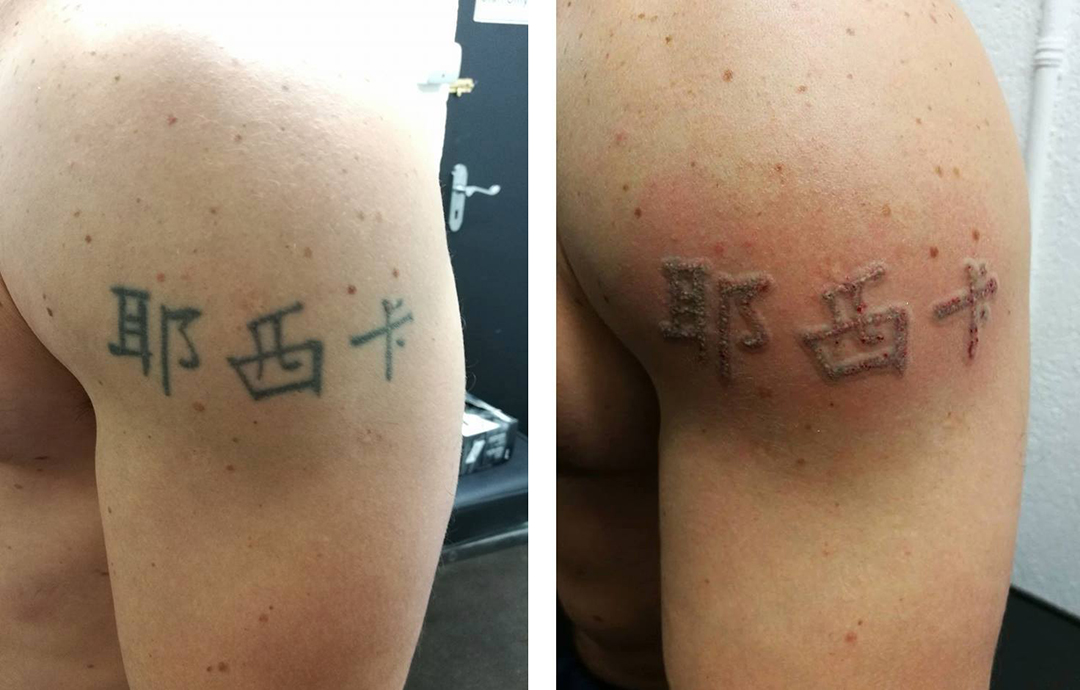 ---
How it works
---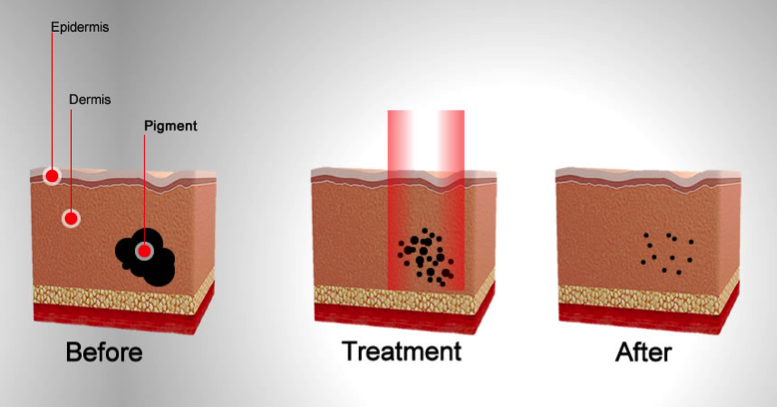 ---
Laser Tattoo Removal usually refers to the non-invasive removal of tattoo pigments using a q-switched laser. Typically, black and other darker-coloured inks can be removed completely. Tattoo removal is performed using lasers that break down the ink particles in the tattoo. The broken-down ink is then fought off by the immune system, mimicking the natural fading that time or sun exposure would create. All tattoo pigments have a specific light absorption spectra. Certain tattoo pigments, such as yellows and fluorescent inks are more challenging to treat than darker blacks and blues. Some tattoos can never be completely removed as that depends on the way the tattoo was done. Laser tattoo removal is a relatively safe practice, but like any body modification it may carry risk; unwanted side effects of laser tattoo removal include the possibility of discolouration of the skin such as hypopigmentation (white spots, more common in darker skin) and hyperpigmentation (dark spots) as well as textural changes or scarring.
---
Aftercare
---
Avoid for the next 24 hours: physical activity, hot showers and saunas.
Apply for the next 3 days: Tattoo Goo, Bephanten or A&D Ointment with bandage. Any of these ointments will work.
Avoid for the next 1-2 weeks: Direct sun exposure, hot tubs, pool water and salt water until the area is healed.
Keep the treated area clean and dry while it is healing. Clean the area with antibacterial soap if needed and then pat the area dry.Avoid high-pressure water hitting the treated area.
Some scabbing, blistering, light bleeding and itching may occur. Immediately after treatment, there may be erythema (redness) and edema (swelling) at the treatment site. This usually lasts about 2 hours or longer. The erythema may last up to 10 days.
Do not pop blisters. If you do blister, continue to apply one of the recommended ointments until the blister has popped naturally.
Do not pick at the scab or allow the skin to become scraped, as this may result in infection and scarring.
You may notice that blistering may occur in some treatments and not others. If blistering does not occur, it does not mean that your most recent treatment was less aggressive or your treatment is not working. Sometimes your body will react, while other times it will not. Regardless, the treatment is working.
You may take only Solpadeine to help with discomfort. Please avoid aspirins, ibuprofens and naproxens because they may increase the risk of bruising and/or bleeding.
Shaving should be avoided in the treated area until it is completely healed (5-10 days).
No active tan, self-tanner, bronzers or spray tan 4-6 weeks before and after treatment.
Remember, not all tattoos will clear 100%. Your tattoo may just fade.
Please call your primary care physician if an infection occurs.
If you have any questions or concerns, please don't hesitate to contact our office.
Remember: Drink lots of water!