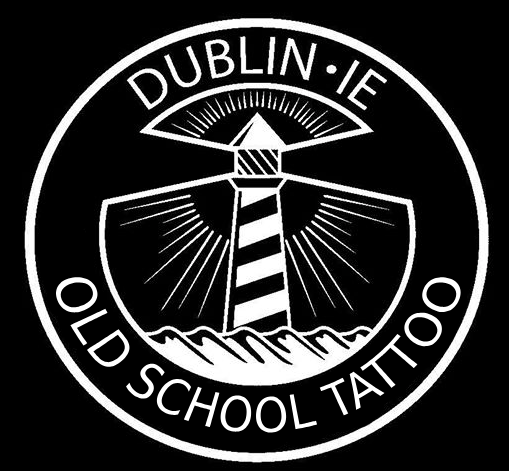 Old School Tattoo
182-184 Parnell St, Rotunda, Dublin 1, D01 P7E8
Tel: (01)8720044
---
Dublin's Best Tattoo Parlour
---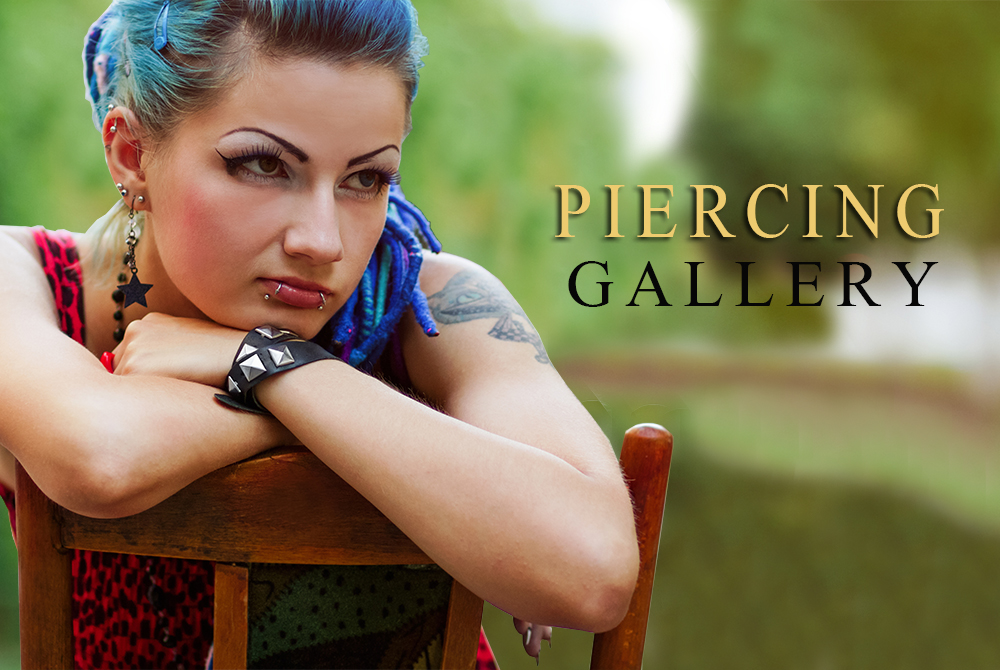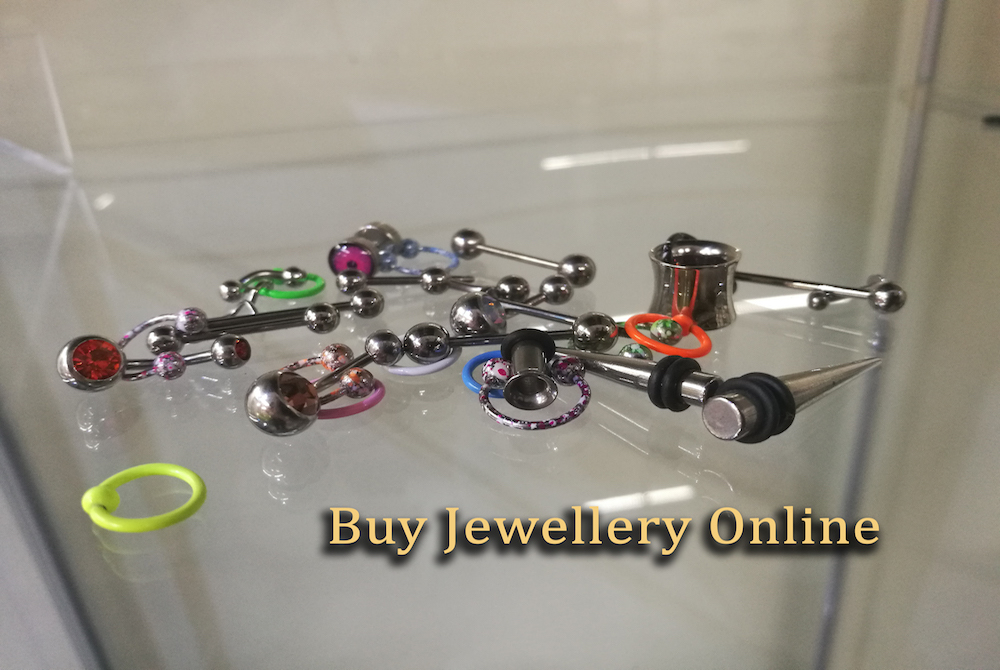 Our Jewellery
All our piercings are made from Implant grade titanium.
All piercings are made with needle (we don't do pistol type piercings).
We stock finest German made jewellery.
---
Disclaimer
---
Piercing is potentially a dangerous activity. Even with all precautions on our part (new sterile needles,safest jewellery, high hygiene standard), infections, rejections or metal allergies can occur. Anything out of the ordinary ie. excessive redness, excessive bruising, excessive pain, oozing puss, "hot" feeling in the piercing, or red streaks on surrounding skin, raised temperature, fever etc, contact us immediately. If in ANY doubt please contact us or your local GP.
---
Ear Piercing Aftercare
---
Never touch your piercing with unwashed hands
Don't move jewellery around or back and forth
Make sure headphones or glasses do not irritate your piercing
Wash your piercing in warm water and soap minimum twice daily until it heals
Try to keep hair off it
Use only saline solution if crusting or scabbing occurs
Don't remove jewellery before the recommended healing time
No make-up or spray tan allowed on pierced area for around 5 days
---
Lip Piercing Aftercare
---
Never touch your piercing with unwashed hands
Don't move jewellery around or back and forth
Use only saline solution if crusting or scabbing occurs
Don't remove jewellery before the recommended healing time
No make up & spray tan allowed on pierced area for around 5 days
Mouth should be rinsed after smoking or eating (plain water will be fine)
Inside:use antiseptic mouthwash twice daily
When brushing teeth, use toothbrush to clean the back of the bar
Be careful when eating as flat plate can flip over and you could crunch down on it
After 2 weeks; bar needs to be downsized by your piercer
---
Navel Piercing Aftercare
---
Never touch your piercing with unwashed hands
Don't move jewellery around or back and forth
Use only saline solution if crusting or scabbing occurs
Don't remove jewellery before the recommended healing time
No make up & spray tan allowed on pierced area for around 5 days
Leave dressing on for 2-3 hours
Wear loose clothing, make sure belt or underwear is not pressing on your piercing
Wash your piercing in warm water and antibacterial soap twice daily until it heals
Have a shower rather that a bath, use fresh water to rinse and pat dry with a clean towel
Avoid sea or swimming pools for about 10 days
---
Nipple Piercing Aftercare
---
Never touch your piercing with unwashed hands
Don't move jewellery around or back and forth
Use only saline solution if crusting or Scabbing occurs
Don't remove jewellery before the recommended healing time
No make up & spray tan allowed on pierced area for around 5 days
Leave dressing on for 2-3 hours
Male nipple, wear loose shirt
Female nipple, leave bra off for few hours after piercing
Avoid sea or swimming pool for 10 days
Avoid hurting or pressure (loose clothing is advisable)
---
Nose Piercing Aftercare
---
Never touch your piercing with unwashed hands
Don't move jewellery around or back and forth
Wash your new piercing twice daily with warm water and antibacterial soap for 7 days
Use only saline solution if crusting or scabbing occurs
Don't remove jewellery before the 14 days healing time
No make up & spray tan allowed on pierced area for around 5 days
Careful with wiping nose, sleeping, drying with towels as piercing may fall out and it will be hard to insert it back, nose will heal and close very fast. Alternative jewellery could be recommended
---
Tongue Piercing Aftercare
---
Never touch your piercing with unwashed hands
Don't move jewellery around or back and forth
Use only saline solution if crusting or scabbing occurs
Don't remove jewellery before the recommended healing time
Use antiseptic mouthwash twice daily
When brushing your teeth,use toothbrush to clean top and bottom of the bar
While the tongue is swollen for a few days after the piercing, protein liquid diet is reccomended (eggs, soups etc)
When the swelling goes down 3-4 days later, introduce solid food gradually, be careful when eating as you could chip your teeth off the bar
No aspirin or paracetamol allowed for 3-4 days after piercing
Bar needs to be downsized in 30 day's time
---
Eyebrow Piercing Aftercare
---
Never touch your piercing with unwashed hands
Don't move jewellery around or back and forth
Make sure glasses do not irritate your piercing
Use only saline solution if crusting or scabbing occurs
Don't remove jewellery before the recommended healing time
No make up & spray tan allowed on pierced area for around 5 days